Silgan Containers Manufacturing reached out seeking assistance in the design of various marketing collateral. The new designs needed to be sleek and contemporary, while conveying the professionalism and commitment to excellence that the client is known for globally.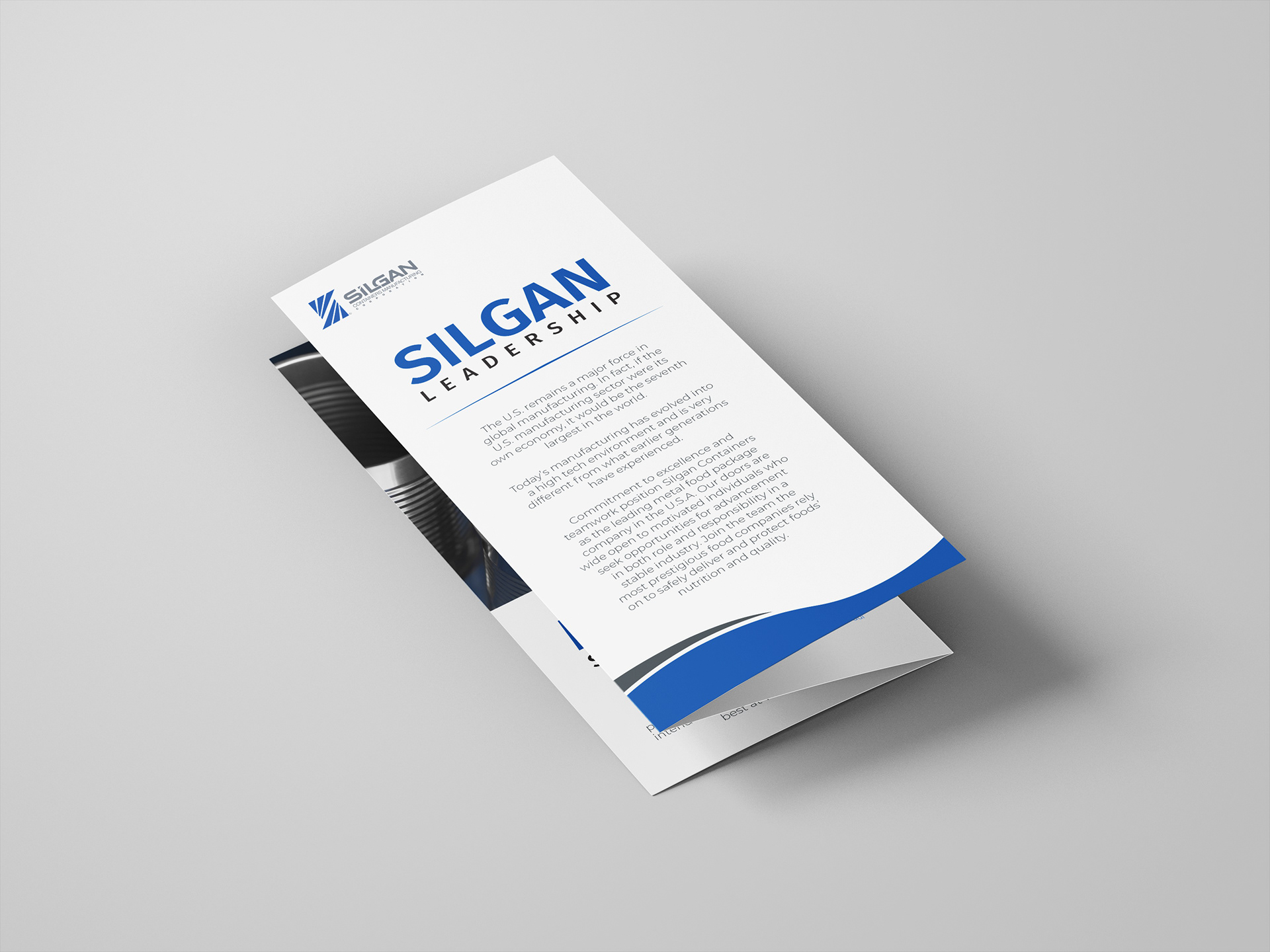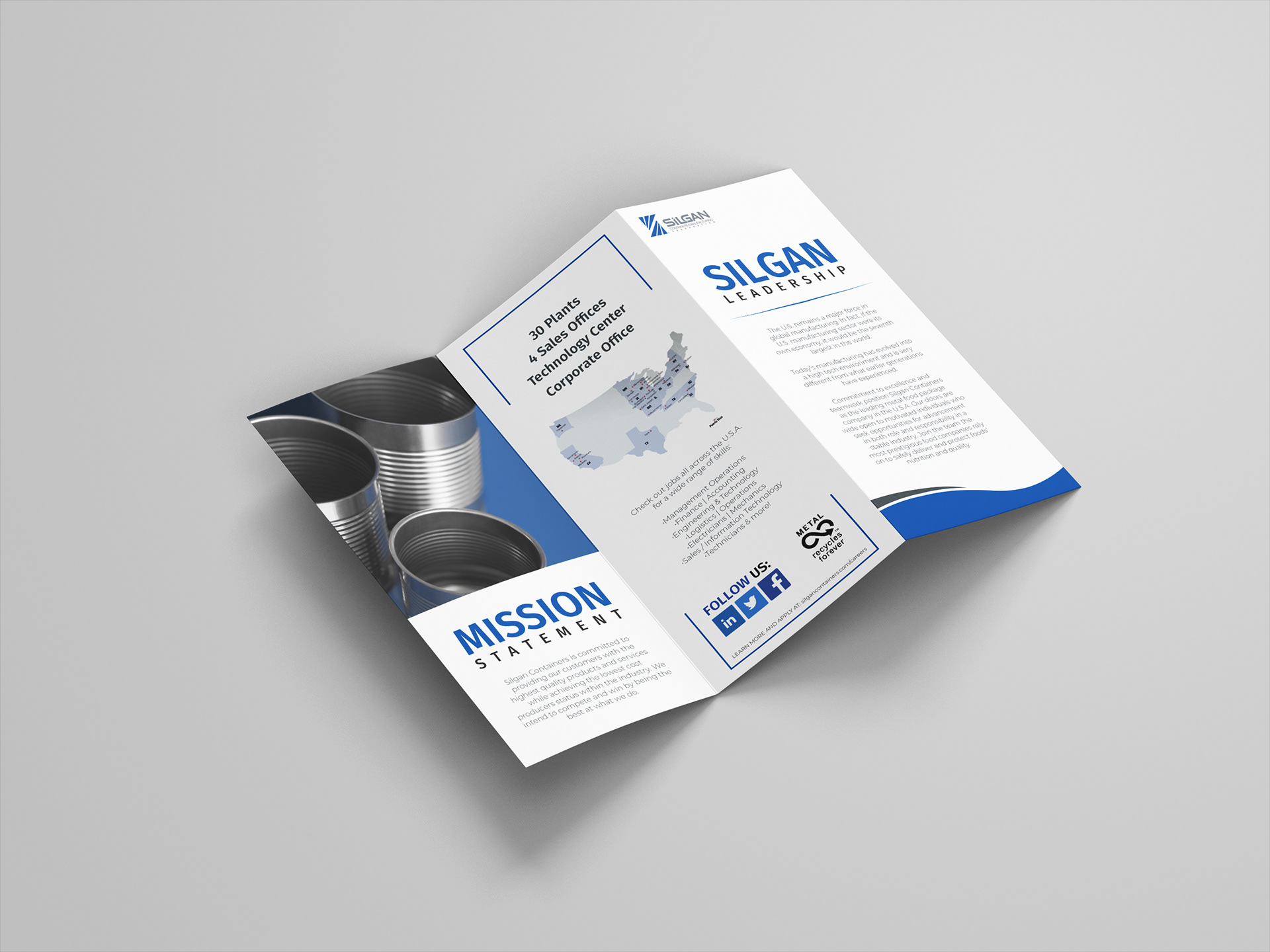 The clients previous design for the brochure simply needed refinement. Streamlining the color palette, updating imagery, and modernizing the typographic treatment elevated the copy provided and allowed it to shine as intended.
The biggest issue in my assessment of the clients previous design was the lack of hierarchy with the copy. This lack of hierarchy compounded the legibility issues created by the use of multiple fill colors. The goal in my redesign was to elevate the legibility of the copy, insuring that the marketing departments message would be understood as intended.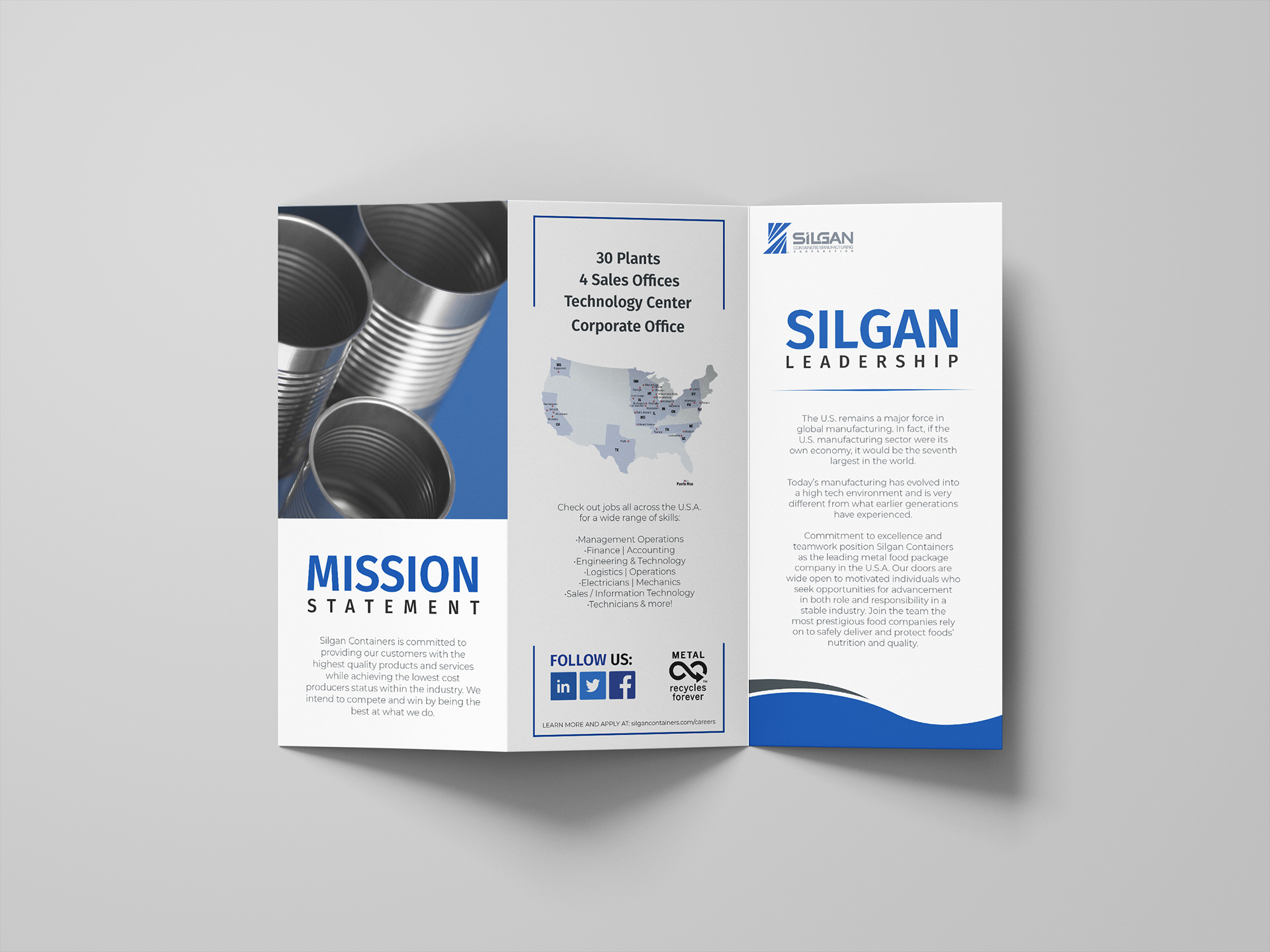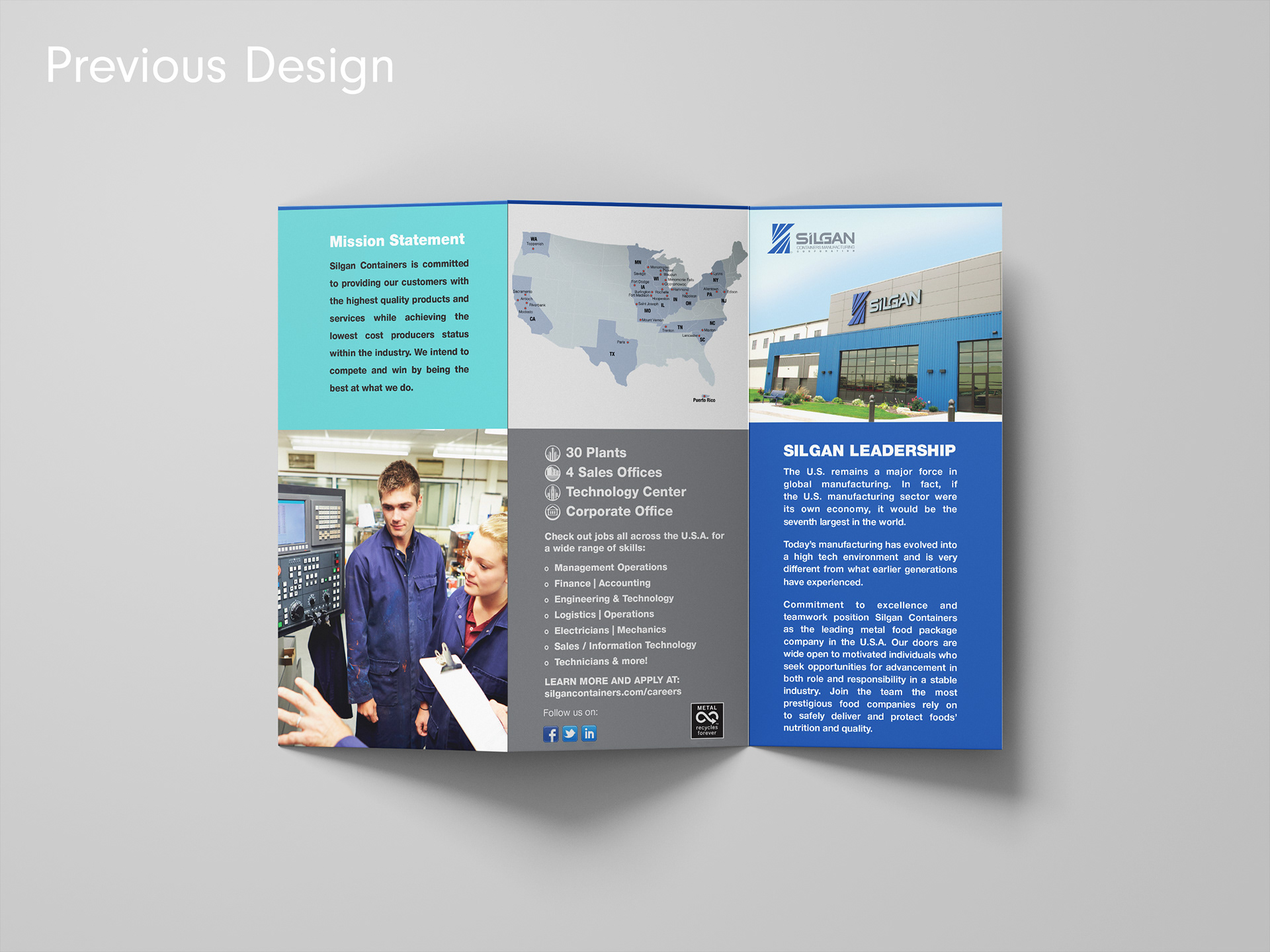 In addition to the brochure redesign, the client also needed design support in the form of sell sheets, one of which is displayed below.
The focus of this design was to ensure that the collateral maintained the same design language as the brochure.